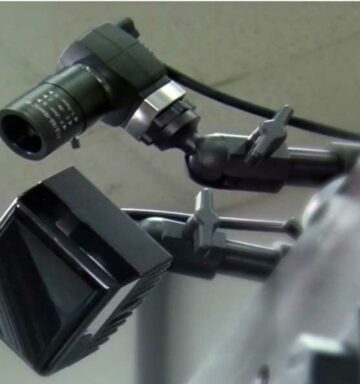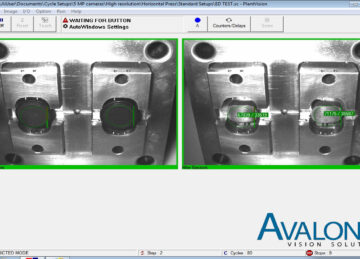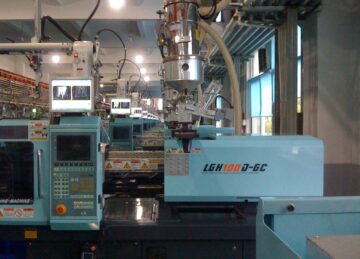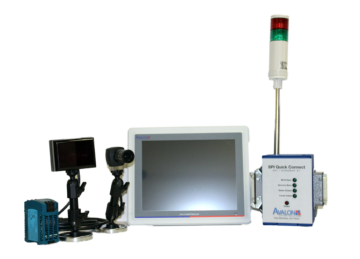 SOLVE ISSUES BEFORE THEY OCCUR
With each cycle, mold presses run a high risk of experiencing extreme damage due to molded parts or slides sticking. Standard mold protection options only detect the problem as it occurs. Vision mold protection prevents the problem before it occurs. Avalon's patented MoldWatcher™ system will alert operators and stop the press before any hazardous force can be put on the mold using non-contact vision technology. This prevents severe mold damage in addition to the related down-time, which can often be more expensive and troubling than the mold damage itself.
MoldWatcher™ can be installed on horizontal and vertical shuttle or rotary injection molding machines and die-casting machines. It also works on Metal Injection Molding (MIM) Processes.
In the case of a horizontal press, MoldWatcher™ automatically inspects for inserts or quality of the part while in the mold and the empty cavity, cores and slides after the part is ejected. This insures that no stray parts are left behind to damage the mold during the next cycle.
While on a vertical press, it ensures that all inserts are properly placed prior to permitting the table to index and the mold to close. The system will also detect miscellaneous items that may have been left on the lower mold half. After ejection, the system checks to ensure all parts have left the upper mold half.
Harsh environment molding processes require specialized camera cooling and enclosures. See our NightHawk™ product offering.
Contact us to see how you can Save Thousands by protecting your molds with MoldWatcher™.
Application Examples:
PROCESS RX
Avalon's optional ProcessRx™ for MoldWatcher is an important addition to the powerful inspection system. The process documentation module with image database, event logging and statistical reports is the most advanced and easy to use process documentation system available. The Internet Explorer web browser permits remote access using the LAN, however most problems are exposed when the user can see an actual image of the inspection. ProcessRx™ can be configured to save all the Failed images, all of the Passed images, or both.
This powerful configuration technique allows the user to define exactly what data they need to capture. Data is stored in an SQL database and can be easily exported to other file types and databases, including other process monitoring applications.
A medium sized Tier I supplier to the one of the big three US automotive companies was able to stop Charge Backs and Corrective Action Requests by implementing ProcessRX™ into their Quality Station inspection stations performing Sequencing. Inspection stations with ProcessRX™ kept track of each final assembly by serial number and were able to print PDF reports showing the product had left their plant fully assembled with no further damage. The actual PDF image reports of the final product were reviewed by the customer and all disputes were immediately settled. This was an incredible cost savings.
Injection Molders use Image Event data to determine exactly which cavity has problems with parts or slides sticking in the mold half or with non-filled material. When the mold comes out for repair they know exactly where the problem occurs and can repair the proper area of the mold. Engineers of molding companies know exactly when the MoldWatcher system is being used and under what conditions. This is a time saving feature to determine root causes of problems.