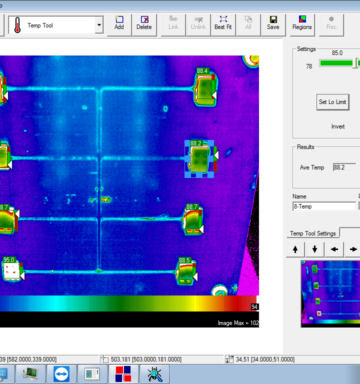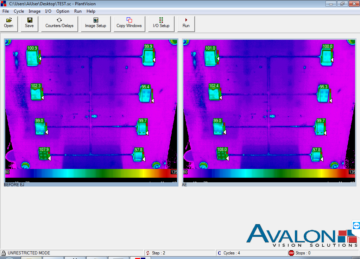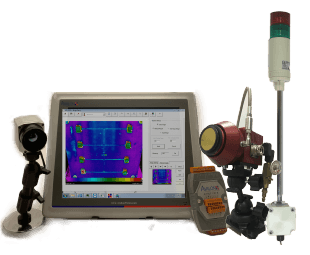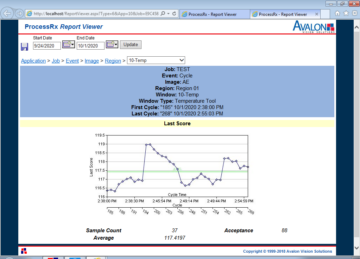 THE ONLY COMPLETE INFRARED SYSTEM
ThermalWatch is a complete Infrared Camera machine vision system with all components needed to interface and setup on processes or equipment. It can be installed and running within a few hours. The system can be used to measure and verify temperatures in many manufacturing processes. 
Temperature change detection during production runs allows resolution of issues that otherwise are unmeasurable by the human eye. Engineers can detect process variations before it affects final product quality and adjust production equipment accordingly.
HOW THERMALWATCH WORKS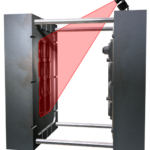 THE MOLD OPENS
Before Ejector Image is Taken of Moving Side 
Surface Temperature of molded parts is confirmed to be in the proper temperature tolerance. In addition, presence of the part is verified so that it is known that all parts left are in the fixed side.
Ejection is Enabled
If all parts are present and within designated temperature range, then the Ejection Cycle is enabled. Otherwise, the press is stopped, alarm activated, and the failed inspection is displayed.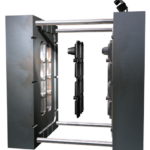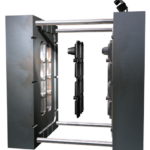 Ejection is Complete
After Ejection Image is Taken on Empty Side
The relative temperature of the mold surface and the proper ejection of the
parts can be verified. If all is within tolerance, then the mold is permitted
to close. Otherwise, the same failure routine as #2.
PROCESS RX
Avalon's optional ProcessRx™ for ThermalWatch is an important addition to the powerful inspection system. The process documentation module with image database, event logging and statistical reports is the most advanced and easy to use process documentation system available. The Internet Explorer web browser permits remote access using the LAN, however most problems are exposed when the user can see an actual image of the inspection. ProcessRx™ can be configured to save all the Failed images, all of the Passed images, or both.
This powerful configuration technique allows the user to define exactly what data they need to capture. Data is stored in an SQL database and can be easily exported to other file types and databases, including other process monitoring applications.